Delivering your auction items to the buyer is the step that completes an auction transaction. Auction Wizard® 2000 makes the delivery process easier by printing shipping labels and Invoices for you. The labels can be printed in a number of standard formats that fit the five most popular sizes of Avery shipping labels for laser and ink jet printers. Printed invoices are customizable.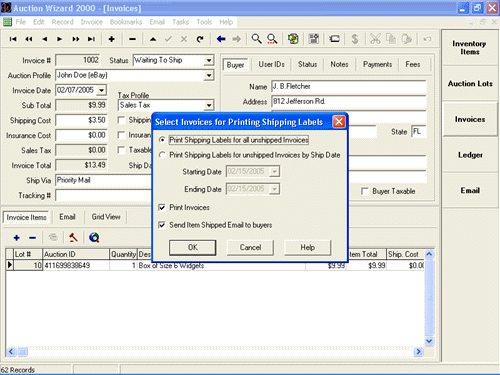 It's a nice gesture to notify your buyers when their items have shipped, and Auction Wizard 2000 will send "Item Shipped" emails when labels are printed or print them anytime based on the ship date.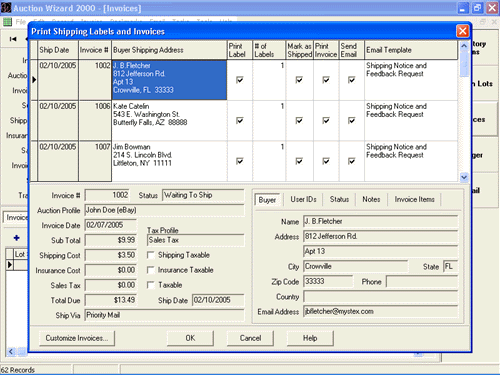 You can use any font for printing shipping addresses, change the position of the shipping address, and include your return address on your shipping labels (formatted any way you like).
The printing process itself gives you fine controls for aligning labels in your printer. And, you'll never waste another label - skip over labels printed and peeled off the sheet used in your last printing.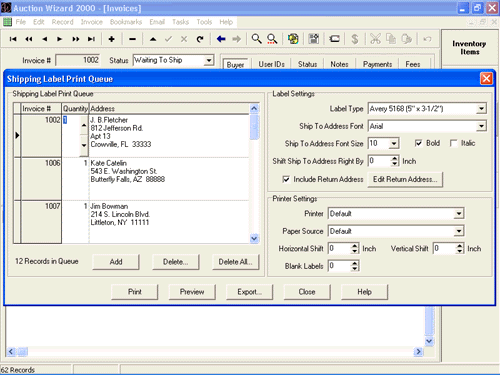 Shipping address information can also be exported in CSV format for use in other applications such as label printing software, shipping management software and postage websites. You can choose which fields to export and select the order they will appear in the export file.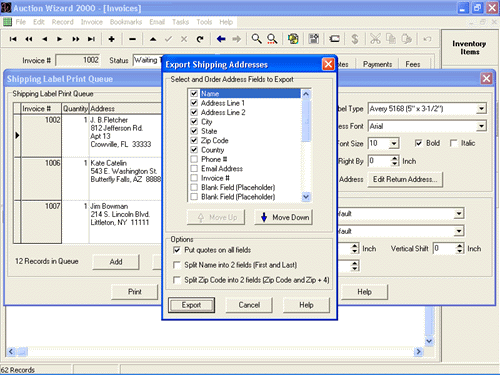 Shipping tracking numbers, shipping costs and insurance costs can also be imported from shipping management software via a CSV file.