Promoting your current and future auctions in a professional manner builds a strong business image. While you may be a single person working from a spare bedroom in your home, your web presence can allow you to compete with any seller in the market. Auction Wizard® 2000 generates professional-looking web pages to assist you in your advertising efforts. The Websites can be integrated into your existing website, or can act as a stand-alone site. Any number of Websites can be defined.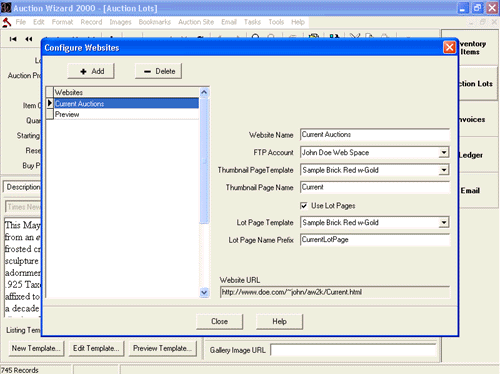 An Auction Wizard 2000 generated Website consists of a web page, called a Thumbnail Page, that contains thumbnail images and descriptions of Auction Lots. A Website can also include a web page for each Auction Lot, called a Lot Page, that shows all of its full sized images.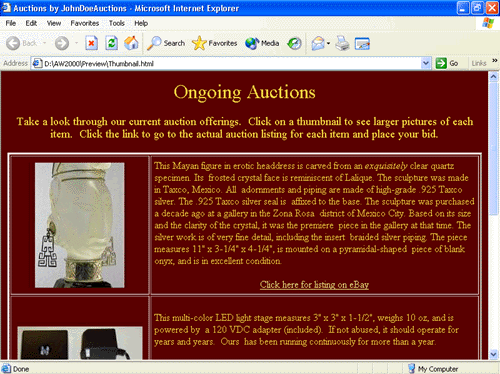 The web pages themselves are created from HTML Templates and can be customized using the built-in HTML Template Editor.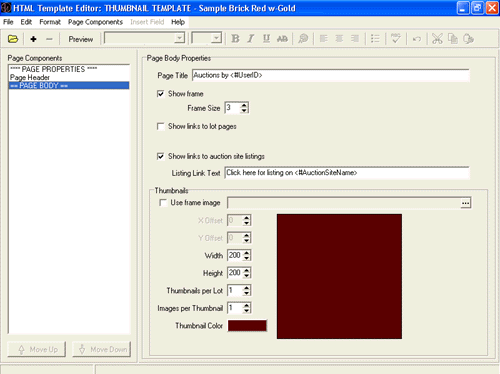 As you queue your Auction Lots for listing you can select which website they will appear on both before and while they are listed. Auction Wizard 2000 websites can be updated at any time. The images and web pages are automatically uploaded to your webspace, unneeded web pages and images are automatically removed from your web space.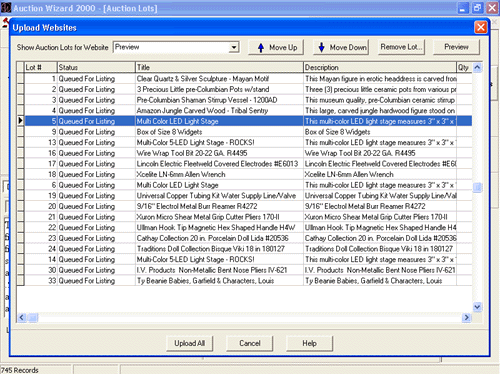 Remember to add a link to your websites in your Email Templates!