Auction Wizard® 2000 has over 50 different report types built in for managing your auction data. Inventory, Auction Lot Lists, Ledger Statements, Income, Expenses, Bidder Information, Shipping Manifests, Consignment Tracking, and Invoices are viewable right at your fingertips. Select the type of report and the range of data you want to appear in it, and Auction Wizard 2000 does the rest.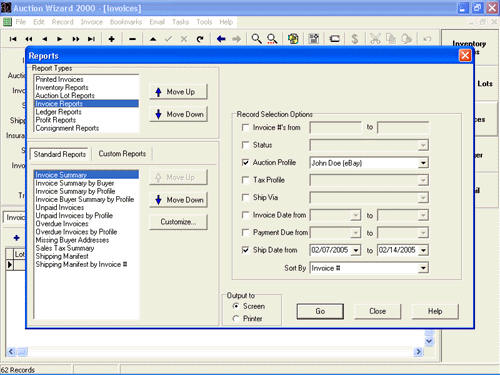 View your reports in the Report Viewer or print them out for a hard copy (or, print them out after you've viewed them, right from the Report Viewer). Again, Auction Wizard 2000's flexibility shines in the print functions, as you can print only selected pages for any report, even non-sequential pages.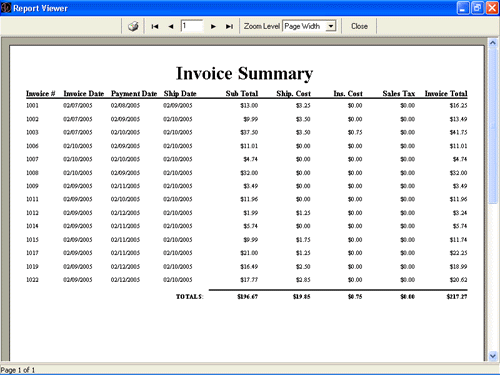 Reports are even customizable using the built-in Report Designer!